Getting up in the morning is always difficult, even if you're the lightest of sleepers, the annoying tone of that alarm clock can't seem to drag your from your cosy warm bed.
If you have a hearing impairment, this can be made even more difficult. You can't hear that annoying tone of the alarm clock, so there is nothing to wake you or keep you awake. SASP offer a range of products designed especially for those with hearing impairments; even waking the heaviest of sleepers. With vibrating pads, visual alerts and extra loud volume, you'll never be late for work again.
SASP offer a range of vibrating alarm clocks: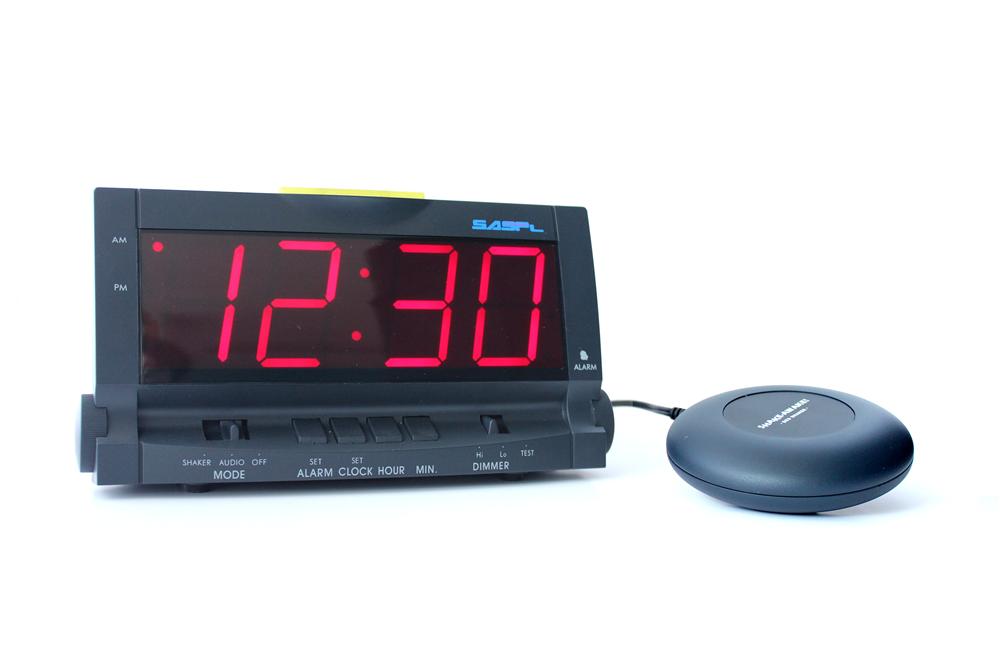 Shake 'n' Wake Alarm Clock – This alarm clock features a large LED display, visual alarm flasher and vibration pad which is placed under the pillow alerting the user to wake them up.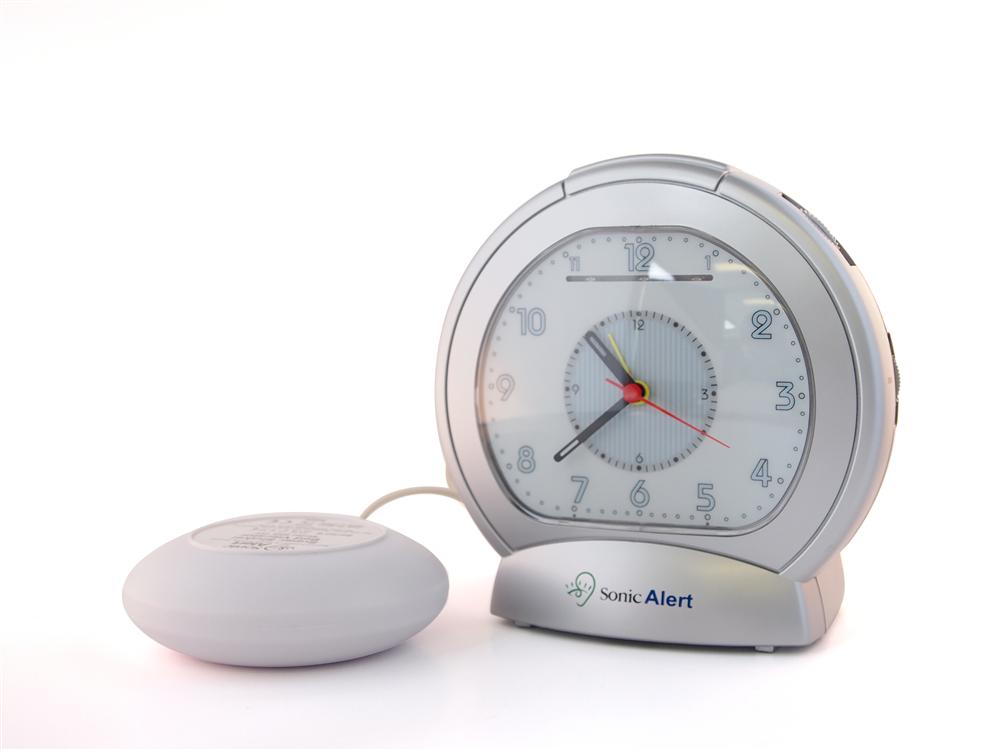 Classic Flashing Alarm Clock – This analogue style alarm clock features a vibrating pad, pulsating flashing alarm light and an extra loud ringer that can be adjusted to fit your needs.
Vibrating Travel Alarm Clock – Battery operated to ensure you can take this wherever you go. In addition to the standard features of flashing lights and vibrating alerts, this product also includes a timer, thermometer and a built in flashlight making it the perfect travel companion.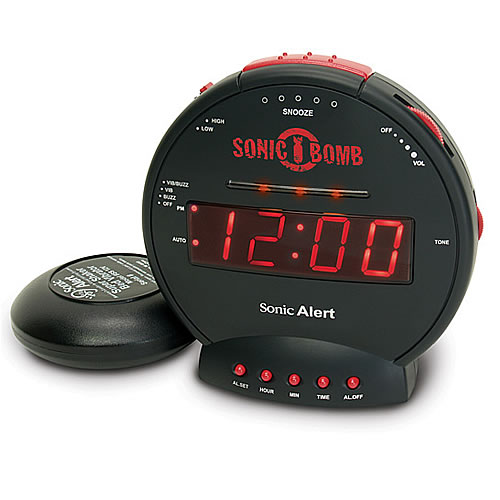 Sonic Bomb Extra Loud Alarm Clock – Our loudest alarm clock yet, alerting the user at up to 113db! It also includes a vibrating pad alarm and pulsating alert lights.